---
Looking for that perfect gift for bestie, mom or *our personal fave* yourself? We've assorted a gift guide below to help you shop, while saving you time and a headache of choosing that perfect Christmas gift. Because well, who doesn't like gifts that make you look damn good?
Let's go gift shopping the Colombiana way! Shop below for booty lifting fits, waist snatching garments, and more. We have something for every booty. 🍑
She loves a good booty contour to show off the work she's been putting in the gym. Get her a pair of our seamless leggings or one of our waist trainers to help snatch her waist even more.
---
Moms deserve to feel extra sexy every now and then after all that hard work they've been doing during the holiday season. From decorating the house, planning parties, and getting every member of the family gifts. Give her the gift of a good pair of booty lifting leggings or a faja to help her look and feel her best.
---
One gift you can never go wrong with for fashion loving girlies - a good pair of jeans. Extra bonus if they make her booty look amazing. The good news? Every single one of our jeans will :)
---
Small booty community represent! Give her the gift of a new booty for Christmas. Make sure she has a good sense of humor- just in case. 🙈
See something you like? Heart it and it will be added to your wishlist so you never have to search it again. Plus, you can share with loved ones so you can get the perfect gift.
Click the "add to wishlist" button the add to cart button. Simple as that!

Find all your wishlist items under the heart icon on your menu bar.

Share it with your family and friends.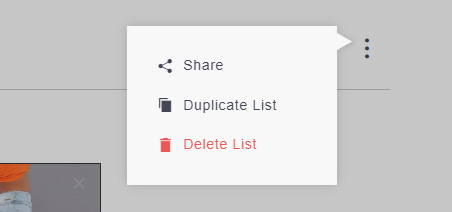 ---