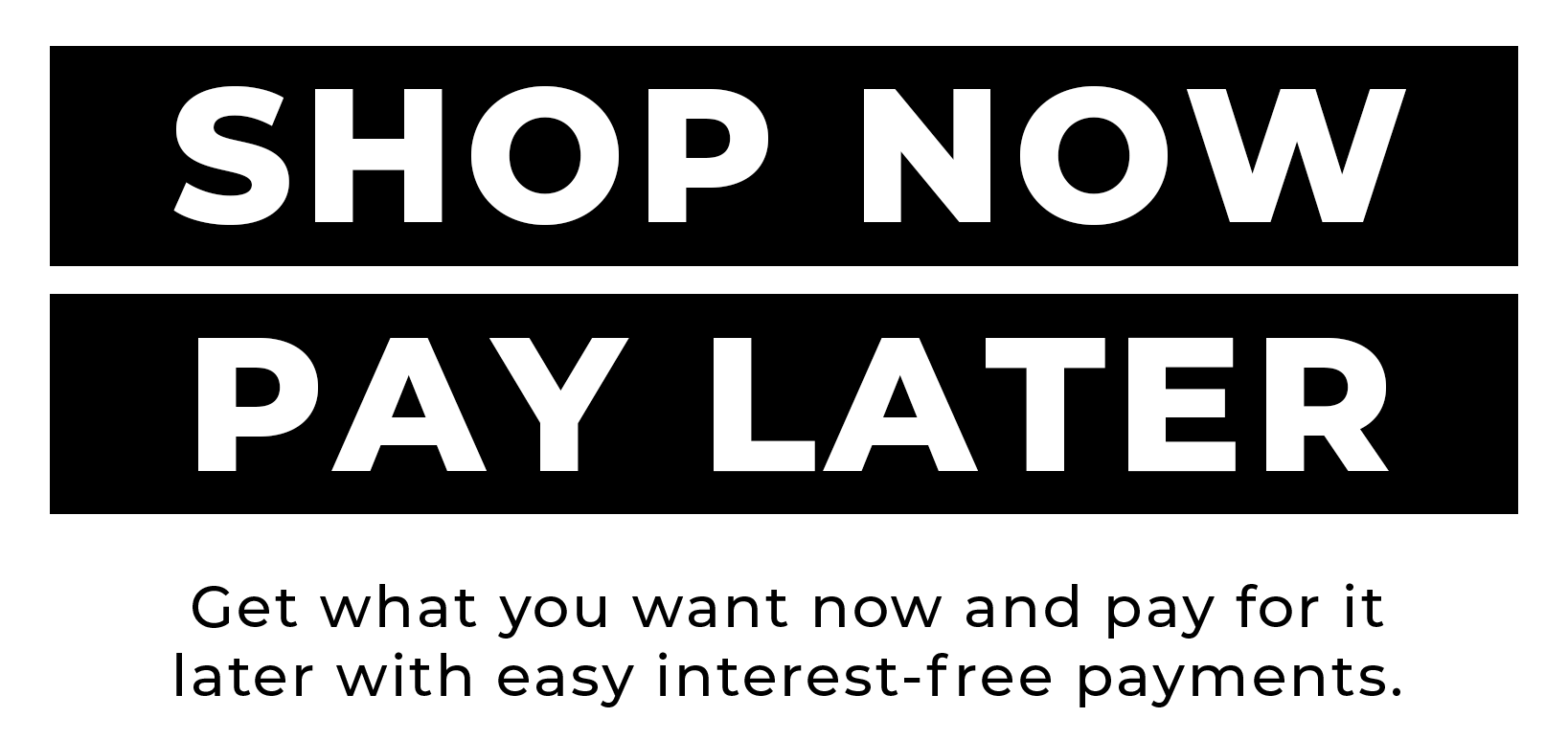 Add items to your shopping bag like normal.

Choose Afterpay or Shoppay as your payment method.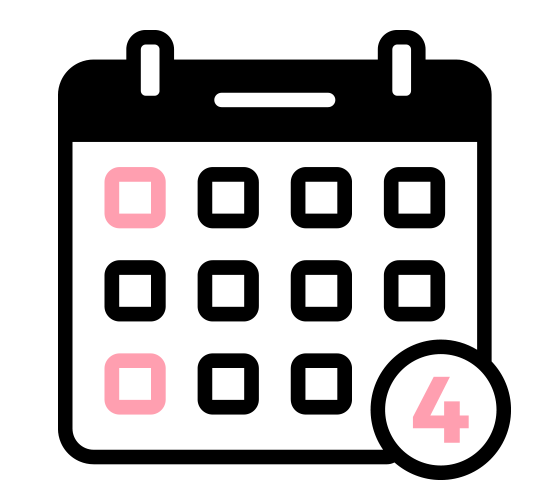 Purchase split into 4 equal payments paid every 2 weeks.
  INSTALLMENT PAYMENT DETAILS  
First payment is due at time of purchase at time of purchase. Pay the following three payments every two weeks. There are no extra fees or interest if you pay on time!
---

What is Installments by Afterpay?
Installments by Afterpay is a service that allows you to make purchases now and pay for them in four equal payments made every 2 weeks without any interest.
How do I use Installments by Afterpay?
Simply shop online and add items to your shopping bag and checkout as normal. At checkout choose Installments by Afterpay as your payment method. First time customers will need to register with Afterpay and provide payment details as usual, returning customers simply log in to make their purchase. It's that easy!
Please note that all items in your shopping bag must be eligible for Installments by Afterpay. A minimum purchase amount may apply and you must meet additional eligibility requirements to qualify.
Where can I use Installments by Afterpay?
Installments by Afterpay can only be applied to purchases made on www.colombianaboutique.com website.
Can I use Installments by Afterpay if I'm an international customer?
Installments by Afterpay is only available to customers with a US billing address within the US and a US mobile phone number. Customers with international billing addresses will not be able to set up an account with Afterpay.
How does the payment schedule work?
All customers are required to make their first payment at the time of purchase, with the remaining three payments deducted automatically every two weeks from your chosen payment method. If you choose to make additional payments before your scheduled pay dates, you may do so through your Afterpay account.
You can log in to your Afterpay account to view your payment schedule and make a payment before the due date if you choose to do so.
What if I can't pay an Afterpay installment?
If you fail to make a payment, you will be charged an $8 late payment fee, and an additional $8 fee if the missed payment is not made within 7 days. Late fees will not exceed 25% of the total order amount.
For more details, please see terms and conditions HERE.
When will my items be delivered if I use Installments by Afterpay?
Afterpay orders are delivered as per our standard shipping timeframe after you complete your order online. Visit our shipping page for more information by clicking HERE.
Is there a limit to how much I can spend on a single transaction?
Yes, transaction value limits apply to purchases made on www.colombianaboutique.com using Installments by Afterpay.
What products are not eligible for purchase using Installments by Afterpay?
Afterpay is not available on purchases of gift cards. If you are purchasing gift cards along with Afterpay eligible products, you will need to place two separate orders.
How do I return or exchange an item purchased using Installments by Afterpay?
If you have changed your mind, you can return your Afterpay purchase in store or by mail for a refund. Please check that your return or exchange meets our Return policy HERE. Afterpay will be notified of your return and will process the appropriate refunds.
Please do not return your purchase to Afterpay. If you believe there is fault or concern with your Afterpay purchase payment, please contact Afterpay customer support at info@afterpay.com
If you have any questions about your Afterpay account, please contact Afterpay directly via web form HERE.
---
Installments
Shop Pay offers you the option to pay in full at checkout, or to split your purchase into regular payments with Shop Pay Installments, both online and in store. Installment options vary by store and can be used on orders over $50 USD, including discounts, shipping, and taxes.
Payment plans
Purchases between $50 USD to $17,500 USD are eligible for Shop Pay Installments, with options to:
Pay in 4 for purchases $50 to $999
Interest-free payments every 2 weeks
No impact to your credit score
Pay monthly for purchases $150 to $17,500
3, 6, or 12-month terms
Rates from 0-36% APR
No impact to your credit score to apply
Note: Minimum purchase amounts may vary by retailer.
 
Eligibility requirements and credit score
You must be over the age of 18, reside in the US, and be paying in USD to use Shop Pay Installments.
Your credit scores aren't impacted if your purchase is split into 4 bi-weekly payments using Shop Pay Installments. If your purchase is split into monthly payments, then your payments may be reported to a credit bureau.
Note: To use Shop Pay Installments you need a US shipping address.
Fees or penalties
For purchases split into 4 bi-weekly payments, there are no additional charges or interest rates applied. Purchases split into monthly payments may be subject to interest.
You can pay your balance off early without penalty.
There are no late fees. However, partial or late payments may affect your ability to use Shop Pay Installments in the future.
Restricted items
There are some items that you can't use Shop Pay Installments to purchase, including, but not limited to:
Cash advances
Illegal items and activities
Weapons, including parts and accessories
Narcotics
Regulated products such as alcohol, tobacco, or drug paraphernalia
Currency, including cryptocurrency
PayPal, Venmo, and other money transfer services
Loan and credit card payments
Terms of Service
Learn more about Affirm's terms of service or Shop's terms of service.
Disclosure
Rates from 0-36% APR. Payment options through Shop Pay Installments are subject to an eligibility check and are provided by these lending partners: affirm.com/lenders. Options depend on your purchase amount, and a down payment may be required. State notices to consumers: affirm.com/licenses.
For example, a $800 purchase could be split into 12 monthly payments of $72.21 at 15% APR, or 4 interest-free payments of $200 every 2 weeks.
Affirm is the originator and servicer of Shop Pay installments, but payments are managed in your Shop Pay account.